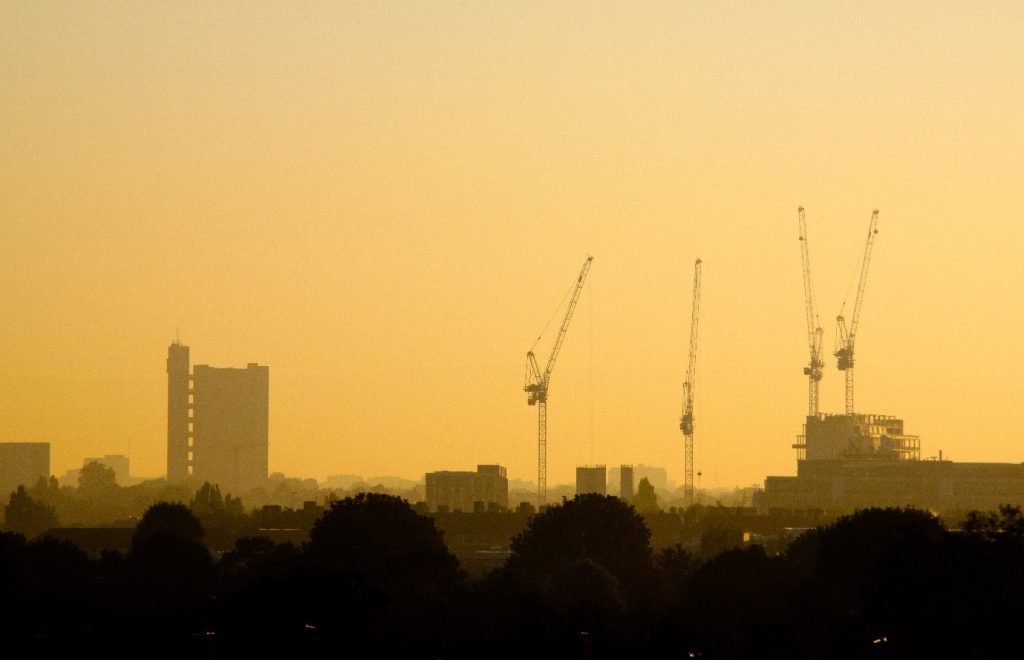 The ULEZ (Ultra Low Emission Zone) has been around in London since 2019. It is a scheme to improve the air quality in the city by lowering the number of vehicles present that do not meet emission standards. As the forerunner for Clean Air Zones (CAZ) introduced in other major cities around the UK, and Low Emission Zones (LEZ) in Scotland; the plans pave the way for a healthier, carbon free future in our cities.
Introducing ULEZ
When first introduced, ULEZ covered the same area as the original congestion charge scheme, and in 2021, it was expanded to cover a larger area of central London. It borders the North Circular Road (A406) and the South Circular Road (A205). It is thought to protect up to 4 million Londoners from the health risks brought on by exposure to high-emission areas . In August of 2023, the zone is due to be expanded again, more than doubling the number of people it helps to protect.
The zone reduces the emissions by applying a charge to particularly polluting vehicles, thereby discouraging their presence inside the zone. These vehicles are typically older, less-efficient models of cars or motorbikes, or larger vehicles like vans.
It is worth noting that while the area the ULEZ covers has grown before and is due to grow again, the associated charge and rules for compliance of the scheme are fixed. The charge to drive a non-compliant vehicle inside the zone is £12.50, chargeable in addition to the congestion charge. You can find out if your vehicle is ULEZ compliant here. A scrappage scheme has also been implemented as part of ULEZ to help stop it from disproportionately affecting lower-income Londoners. This provides a grant for successful applicants to replace or retrofit a vehicle that does not meet emissions standards. Fully electric vehicles are guaranteed to avoid the ULEZ charge. In a place like London where the air quality is a serious concern, growing support and adoption of electric vehicles represents a very real avenue towards healthier air for the future.
Clean Air In Cities Throughout The UK
London is winning the race when it comes to the adoption of standards universally through ULEZ, however, there is a large government push to improve air quality in all affected cities. This has been due to a failure to meet internationally agreed air pollution standards, brought to attention by NGO ClientEarth through a high court case. ClientEarth emphasised that we need a national network of clean air zones in cities across the UK, not just in a handful of cities.
Clean Air Zones (CAZ) are currently active in Bath, Birmingham, Bradford, Bristol, Portsmouth, and Sheffield. Greater Manchester is currently under review for its adoption. As of the 1st of June 2023, Glasgow has introduced the LEZ (Low Emission Zone); and Dundee, Aberdeen, and Edinburgh are due to follow suit, with enforcement beginning in May and June of 2024. What could be confusing are the varying categories of CAZ, which are broken down neatly here. For guidance with regards to Scottish LEZs, you can look here.
Whilst the names of these three schemes (ULEZ, CAZ, LEZ) are not the same, the Government, as advised by LowCVP and other bodies, is ensuring the development of a consistent national framework for these emission zones. Compliance with rules in one local authority can therefore be expected to be consistent with those in another. You will also see that these schemes are continually developing, to help the government reach clean air goals.
The urgency of this issue is forcing action, and it is great to see the successful rollout of these plans nationwide. Improving air quality in our cities improves their attractiveness as places to live, shop, and spend leisure time in. These adjustments are therefore not only necessary but worthwhile for us as individuals.
At econetiQ, we are building a network of reliable charging points to help facilitate this healthier future. If you are interested in establishing a charging site and helping to improve the air quality, contact us here.
Author: Connor Clarke, Marketing Associate, econetiQ
Connor is a green-conscious content writer based in Bristol. As an advocate for clean energy solutions, Connor is dedicated to inspiring and educating people to involve themselves in the EV industry.