T
he Myth of Limited EV Choices
One hesitation that is cast about when the conversation turns to EV (electric vehicle) adoption is that there aren't many EV models to choose from. Go Ultra Low's research determined that on average, consumers believe that there are only nine EV models available. In this article, as part of our wider 'Shockingly Wrong' series, we enter the world of this myth and start by asking, is this true?
Myth Debunked
During the re-emergence of EVs in the early 2000s, there were a select number of EV models to choose from, as major manufacturers turned their skill and expertise to this new(ish) and exciting task. Yet now, 15 years since the release of Tesla Roadstar in 2008, the electric vehicle database gives us 183 currently available EVs to pick from, with a further 50 due for release in the next 12 months. This, my friends, is a little more than 9…
Leading manufacturers such as Toyota, Ford, Mercedes, and Tesla all have EVs in development, production, and on the road; creating EVs that suit a variety of needs and preferences. Further than the 183 models that are currently available, we will soon be spoilt for choice!
It is important to consider that whilst successful EVs have been around since around 1890, the re-emergence of EVs has kicked off in the 21st century, with the release of the Tesla Roadstar in 2008 and the Nissan Leaf in 2010. This makes the oldest EVs on the road a young 15 years of age. By comparison, ICE (Internal Combustion Engine) vehicles began development over 150 years ago. Design and development take time; it is important to create a breeding ground for innovation and perfected technology, as opposed to rushing into production and returning to fix errors at later stages.

Highlighting Popular Models
To give an idea of what is on the market currently, let's look at three select models, each with a range of over 200 miles, and costing under £40,000.
MG MG4 EV Long Range
Image courtesy of Electric Vehicle Database

Price: £29,495
Range: 225 miles
Useable Battery: 61.7kWh
Available since October 2022, this family SUV offers great value, as one of the lowest-cost EVs currently on the market. This car has a decent range of 225 miles, and fast charging capability, with two screens inside connecting through both Apple and Android. Its interior is spacious and functional, and to drive it is responsive, quick-witted and subtle. This model is also available with a longer range of 273 miles, and for extra reassurance, MG offers a 7-year, 80,000-mile warranty.
Volkswagen ID.3 Pro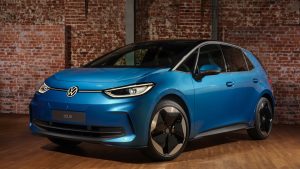 Image courtesy of Electric Vehicle Database
Price: £37,115
Range: 220 miles
Useable Battery: 58.0kWh
This vibrant nip-around car by Volkswagen is fantastically styled, with a character that is easy for its new owner to get attached to. It has 5 doors, a 10-inch infotainment screen, and surprisingly to some; a rear-wheel drive with battery placement that gives it an excellent weight distribution.
The ID.3 was given 5/5 stars in its Euro NCAP safety test. Highly rated were its safety systems, which include driver fatigue alert, automatic emergency braking with pedestrian monitoring, adaptive cruise control with swerve support, dynamic traffic sign display, and lane assist to name a few. These all come as standard, making the ID.3 incredible value. All Volkswagon electric cars come with an eight-year or 100,000 miles/160,000 km high voltage battery warranty (whichever is soonest) on all material or manufacturing defects. You can therefore rest assured that you are in good hands with this EV.
Smart #1
Image courtesy of Electric Vehicle Database
Price: £35,950
Range: 205 miles
Useable Battery: 62.0kWh
Talking of pretty vehicles, here is another to feast your eyes on. The Smart #1, officially known as "Smart Hashtag One" is the first product of a joint venture since Smart's original owner Mercedes signed a 50/50 partnership with Chinese car maker Geely. The partnership was formed to create a new generation of all-electric Smart models, producing the vehicles in a purpose-built factory in China. This car therefore is a German design with Chinese hardware. It can speed from 0 – 62mph in a nifty 6.7 seconds, and overall gives a fast performance, with refined inside detailing; featuring a 9.2-inch digital instrument panel and a 12.8-inch touchscreen infotainment system.
Whilst not as cheap as the MG4, the Smart #1 undercuts some of its key rivals including BYD Atto 3 and the Kia Niro EV, and is also predicted to hold its value well. To help you sleep at night, every #1 comes with a three-year, unlimited mileage warranty, while the battery has its own eight-year/125,000-mile warranty.
To Conclude

Whilst the belief that there are not many EV models to choose from may have been grounded when EVs re-emerged in the early 2000s, this myth doesn't stand in 2023. Leading manufacturers are all developing superb EVs at a very fast pace, creating a competitive landscape with choice and variety for consumers.
And finally, let's not forget the second-hand EV market. Most vehicles will expect to go through multiple owners in a lifetime, and there is no exception for EVs. Fears surrounding price points will therefore be addressed when these second-hand, even more affordable, green EVs filter into the market.
Thank you for reading our latest Shockingly Wrong article, 'There are no EVs to choose from.' Please explore further articles in our Shockingly Wrong series, debunking common myths surrounding EVs. Join us for our next article… I will be forced to buy a new EV in 2035…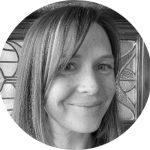 Author, Tanya Szabo
Marketing
Tanya is an experienced content writer and marketing strategist, focused on consumer behaviour, user insights and electric vehicle technology development.