Why The Concern?
One of the barriers to widespread electric vehicle (EV) adoption is the belief that EV batteries will end up in landfill after use. It's a reasonable concern; after all, batteries from children's toys, mobile phones and watches must be separated from waste. The hazardous ingredients inside these powerful cells can wreak havoc on the environment by contaminating land, water, and wildlife.
Approximately 1.4 million cars are scrapped in the UK annually and a growing number of these are EVs. Since the launch of Tesla's Roadster Sports Car in 2008 and the Nissan Leaf in 2010, the batteries in this first wave of EVs are driving through their second decade approaching the end of their estimated 16-year EV lifespan. Questions surrounding their fate are therefore essential to explore.
Does An EV Battery End Up In Landfill?
In a word. No. In the UK, the disposal of automotive batteries by landfill is banned. Yet what is being done to regulate this? If a law alone is not enough, then processes need to be in place to ensure that this law can be upheld.
The role of responsible end-of-life battery management sits with the battery producers themselves. They are accountable for the collection, treatment, recycling, and disposal of their batteries, free of charge. They must meet annual recovery and recycling targets, further emphasizing the importance of sustainable battery management.

Let's Face The Challenges…
We know now that EV batteries do not end up in landfill. Yet to enable advancement and improvement it is also important to acknowledge the challenges that are being addressed at present.
Complex Recycling: Currently the most common type of EV battery is made of lithium-ion, as it is both efficient and lightweight. Successfully recovering lithium and rare metals such as cobalt during recycling processes reduces the need for mining virgin materials; however, processes such as pyrometallurgy and hydrometallurgy are not straightforward or cheap. A further risk is that lithium batteries also can quickly reach high temperatures if severely damaged. Safe handling in a recycling facility is therefore essential.

Volume Of Facilities Needed: Zapmaps reports 900,000 fully electric cars on Uk roads as of September 2023. Are there enough facilities to handle end-of-life care for the batteries in these cars? Veolia has announced its first electric vehicle battery recycling plant in the UK in 2022, with the expected capacity to process 20% of end-of-life electric vehicle batteries by 2024. This is fantastic progress, yet we do need more.
The Second, Third And Fourth Life Of An EV Battery
While recycling may be the assumed afterlife for EV batteries, there is more to it than this. Utilising a battery to its maximum potential is far more efficient than extracting raw minerals for new batteries. Once an EV battery's performance drops to around 80% or less, it can be repurposed for lower capacity usage in second, third and fourth lives as energy storage in homes, commercial energy storage, or for short-range applications such as golf carts.
In 2015 Nissan Motor Co. became the first EV maker to move beyond experiments and pilot projects on this front. Their award-winning solution provides risk-free financed energy storage for commercial and industrial businesses, municipalities, and schools; utilising used EV batteries, making savings of up to 50 percent in demand charges.
The Mobility House provides another excellent example of battery reuse. They ingeniously integrated a bidirectional smart charging system using retired battery packs to regulate electricity demand at the Johan Cruijff Arena in Amsterdam, home to the Ajax football club. The project was named "Top Business Model 2018" by pv magazine, additionally winning a T3 Award. They also partnered with Audi at the EUREF Campus in Berlin, creating a stationary storage facility on the site of a decommissioned coal-fired station, using retired EV batteries. It is estimated that these batteries may be able to operate commercially for a minimum of 10 years.
EV Batteries are now being dubbed the 'newest value pool in energy storage' as the automotive interest in this area catches on.  A circular supply chain is being created and companies that recognize the potential of these second-life batteries are already reaping the benefits. With the number of projected numbers of batteries in production, this progression plays a crucial role in our journey to sustainability.
Conclusion
Thankfully, the notion that EV batteries end up in landfills is far from the truth. These batteries are redefining their environmental impact through ingenious afterlives. Many companies are repurposing retired EV batteries and making headlines whilst they do so. With most of the newest EVs just surpassing 10 years of age, in the next decade, we will expect to see further evidence of effective and genius end-of-life battery management. By understanding the full lifecycle of EV batteries, we can continue to drive the electric mobility revolution while preserving our environment.
Thank you for joining us on this week's Shockingly Wrong Series, 'EV Batteries will end up in landfill'! Join us for our next article… There aren't many EV models to choose from.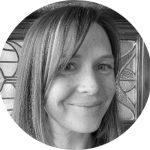 Author, Tanya Szabo
Marketing
Tanya is an experienced content writer and marketing strategist, focused on consumer behaviour, user insights and electric vehicle technology development.