You Can't Drive Your EV In the Rain. Or Can You?
In the ever-evolving landscape of automotive innovation, electric vehicles (EVs) have carved out a significant niche. Yet, as with any groundbreaking technology, uncertainties often linger. The idea of manoeuvring an EV through rain raises a valid set of questions. After all, combining electricity with water has traditionally been a cause for concern.
A recent survey with UK motorists by LV revealed that 3 in 25 of motorists believe an EV can't handle rainy days. According to the survey conducted by the UK Government's Go Ultra Low campaign, 42% of respondents answered "no" to the question 'can an electric car go through an automatic carwash?' These beliefs are contributing to the misconceptions around EV safety, yet we should ask… are they true?


Does This Myth Have Any Solid Footing?
Contrary to popular belief, operating an EV in wet weather is perfectly safe. While you might hesitate to drive any vehicle through floodwaters, EVs are equipped with protection mechanisms to handle the rain dance:
• Water-resistant Design: The batteries and electrical systems are protected against water ingress.
• Safety Systems: EVs are designed to swiftly cut power in the event of a short circuit.
• Rigorous Testing: Before hitting the market, EVs undergo exhaustive testing to ensure they can brave even the stormiest weather conditions. Jonathon Ratliff of Marketwatch states that the average EV boasts an impressive IP rating of 67, meaning they can weather a meter-deep submersion for up to 30 minutes. To put this into context, examples of common products that typically have this same IP rating are smartphones, underwater cameras and outdoor electrical connectors. If these are safe in the rain, then so is your EV.

What About Charging In The Rain… Am I At Risk?

Charging an EV in the rain sparks concerns about electrocution but fear not. The safety measures in the charging cable have got you covered:
• Cable Connection Security: Electricity won't flow through the cable unless it's securely docked with your EV's charge port.
• Station Protections: Charging stations are designed to withstand water ingress, shielding the electrical systems from potential sparking or short circuits. Crucially, the earthing of charging units is thoroughly tested before certification, ensuring your safety during the charging process.
To Conclude, Rain Or Shine, Your EV Is Fine
So, can you drive an EV in the rain? Absolutely. Thanks to fewer parts prone to malfunction, EVs might even outperform traditional vehicles in handling water-related challenges. The biggest concern is getting your hair wet walking from your EV to the charging station… Yet, even that risk is diminishing with advancing charging infrastructure offering more convenient and sheltered options.
Thank you for joining Part 3 of econetiQs' Shockingly Wrong series. We hope you enjoyed this journey into the beliefs surrounding EVs and rainy days. Stay tuned for our next piece – 'Electric Vehicle Batteries Will Just End Up in the Landfill.' Will they?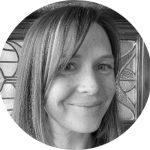 Co-Author, Tanya Szabo
Marketing
Tanya is an experienced content writer and marketing strategist, focused on consumer behaviour, user insights and electric vehicle technology development.

Co-Author, Connor Clarke
Marketing Associate
Connor is a green-conscious content writer based in Bristol. As an advocate for clean energy solutions, Connor is dedicated to inspiring and educating people to involve themselves in the EV industry.