In the last few years, EVs (electric vehicles) have come to occupy a significant space in the automotive industry. As with any emerging area of technology, there is an element of uncertainty. One persistent myth that will often come up in conversations about EVs is the claim that they do not have the range to be viable for the average driver. This article addresses this claim, shedding light on the growing range of capabilities of modern electric vehicles.

What Is Range Anxiety?
Range anxiety is the fear of driving an electric car and running out of power before arriving at the destination, or accessing a charging point. There is an argument that EVs cannot be depended upon for regular use because they require overly frequent recharging, to the point that they are impractical for use in daily commutes, and additive to the preparatory time of long journeys. Let's break this down and delve a little further.

Is The Range Of An EV Viable?
According to the data from the European Environment Agency, the average car trip in Europe is between 8 and 9 miles. The average range of a modern electric car sits between 100 and 300 miles. An example of a car in the upper area of range would be the Tesla Model Y, which has a range of 331 miles. Models like the Dacia Spring occupy a shorter-range space with a range of 140 miles.
Based on an average car trip, most modern electric cars can allow their driver to fulfil their daily routines for days or even weeks without needing to charge again, depending on the driver's specific habits or routines.

Electric vs. ICE: How Far Can They Go?

Calculators at the ready; based on an average journey of 9 miles, in an EV car with a range between 100-300 miles you can travel between 11 and 33 average journeys if you begin with a full battery.
Let's look at an ICE in comparison. A full fuel tank will allow an ICE to travel between 415 and 669 miles. With an average journey of 9 miles, we can calculate that you would make between 46 and 74 journeys on a full tank. A point to note here is that this calculation does not consider fuel loss when waiting at traffic lights.
What we can see from these calculations is that whilst EV batteries have not yet reached range equilibrium with the average ICE vehicle, they do have the range to be viable for use on daily commutes. As identified in the previous section, they also have the capability for long-range trips of 100 miles+, depending on the make and model of the EV.


Can We Expect Improvements?
Yes! As battery technology continues to advance, we should expect future models of EVs to have increased range and efficiency, continuing to expand to fit the needs of a widening range of drivers. Just as 2019 Nobel Prize winners John B. Goodenough, M. Stanley Whittingham and Akira Yoshino pioneered battery technology for smartphones, reducing their size whilst increasing their efficiency, we can expect to watch and learn as EV battery technology progresses along a similar route, also addressing environmental questions surrounding the battery life cycle.
There are many examples of progressive technology, evidencing the increased volumes of investment in battery technology. Researchers at Chalmers University in Sweden have announced a breakthrough in a structural battery using carbon fibre, increasing the efficiency and range of the vehicle. These aren't the only students busy on the case… In 2017, Sydney University initiated research on zinc-air batteries. Enabling reusability remains the sole significant hurdle to overcome at present. Experts claim that the batteries developed have the potential to outperform lithium-ion counterparts in terms of size and weight, potentially delivering up to five times more power while costing less than half as much. Businesses are also hard at work. Mercedes as an example, has revealed the Vision EQXX concept car which covered more than 621 miles on one charge in April 2022. Toyota is also offering four next-gen battery types from 2026, each with a range beginning at 497 miles. Granted, these are showcases rather than cars available for sale now; however, the realisation of these products will enable electric car range anxiety to be a distant memory.

Conclusion
In conclusion, the initial doubts about the viability of EVs for the average driver may have been rooted in the early days of EVs, predating the robust infrastructure we enjoy today. Considering both the length of the average trip and the average range of the modern EV, not only are EVs very much viable, but based on the incredible progress achieved by pioneers in EV technology to date they are also increasingly practical for regular usage, and they will only get more so, as EV technology progresses and Infrastructure is rolled out nationwide.
Thank you for joining us on our 'Shockingly Wrong' journey… We hope you enjoyed this piece. Join us for our next myth-busting topic: You cannot drive your EV in the rain…!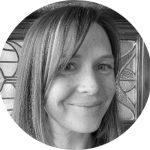 Co-Author, Tanya Szabo
Marketing
Tanya is an experienced content writer and marketing strategist, focused on consumer behaviour, user insights and electric vehicle technology development.

Co-Author, Connor Clarke
Marketing Associate
Connor is a green-conscious content writer based in Bristol. As an advocate for clean energy solutions, Connor is dedicated to inspiring and educating people to involve themselves in the EV industry.