In this initial article, we delve into the multifaceted aspects of the formation and dissemination of myths. Misinformation surrounding the electric vehicle industry is pervasive, prompting us at econetiQ to ponder, "How did this come to be?"
During casual conversations, it's not uncommon for people to state that EVs can cause parking garages to collapse, spontaneously combust, release clouds of tyre particles into the air, or strain the power grid if adopted en masse. But are these statements accurate, and where did these EV myths originate?
In this series opener, our goal is to address these prevalent EV tales and encourage you, the reader, to query, question, and unveil the truth. In a world that needs to reach net-zero emissions, unity is essential for propelling us toward positive change. Following this article, we'll journey into the rabbit warren of EV myths. We invite you to embark on this expedition with us!
The Genesis of Myths
To comprehend myths about EVs, we must first explore why they exist. While perhaps not as captivating as ancient Greek or Nordic myths, these modern misconceptions hold strong relevance in our contemporary world.
We've all experienced how a rumour can evolve as it passes from person to person. Imagination fills gaps in understanding, often leading to embellishments that enhance the narrative. At times, the end result becomes far more captivating than the original story, albeit with a glimpse of the initial content. Crafting stories to interpret our perceptions is intrinsic to human nature.
Why EVs Are a Breeding Ground for Myths

Two primary factors warrant attention:
1. Resistance to Change: Elon Musk once noted, "Some people don't like change, but you need to embrace change if the alternative is a disaster." We tend to gravitate toward the familiar and might view anything unfamiliar as a potential threat. Given the rapid pace of development and change in the electric vehicle sector, it's understandable that many aspects remain unclear to the general population. Just as we get accustomed to one concept, a new one emerges. Distrusting change is a natural response, especially if those advocating change are seen as out of touch with common needs, creating a divide.
2. Nurturing Misconceptions: As the EV industry grows, its reliance on fossil fuels diminishes. This shift toward green energy poses a challenge to businesses invested in existing energy sources and technologies. Competition is par for the course in any industry. Some individuals and companies may feel protective of their vested interests, subtly hindering genuine green initiatives. Misinformed myths, when spread with ill intent, can be accepted as facts if unchecked.
The Spread of Myths
With myths in place, how do they propagate?
Social Media: Social platforms play a significant role in disseminating both factual and unfounded information. An anti-EV post could be shared on platforms like Facebook or Twitter, featuring an alarming but unsubstantiated factoid about EVs. Algorithms ensure it reaches those who engage with similar content, solidifying their existing opinions. Unchecked, this misinformation can transform into widely accepted truth.
News Outlets: Success for news content often hinges on clicks, likes, or sales, rather than content credibility. Articles with an anti-EV stance have the potential to reach larger audiences. If unverified, myths persist.
Influence of Celebrities: In June 2023, actor and comedian Rowan Atkinson published an article in The Guardian making claims about EVs. The Guardian swiftly countered with a piece by Simon Evans, debunking Atkinson's assertions, here. This internal debate within a news organization showcased the impact of influential individuals propagating unchecked myths. A celebrity's endorsement, even without fact-checking, can spread a myth rapidly.
econetiQ's Role
As a player in the electric vehicle industry, econetiQ supports the EV movement, but not without scrutiny. While certain areas demand significant investment and attention, others outpace fossil fuel-powered vehicles. We compile these articles to address circulating myths. Our concern lies in the potential deterrence of uninformed individuals from engaging in an exciting, progressive industry. With the right focus and energy, this industry stands as a crucial avenue toward achieving net-zero emissions.
We urge you to inquire, explore, and seek comprehension. Verify facts by examining sources. We are here to assist in this endeavour.
Join us at econetiQ as we embark on this captivating discourse. We welcome you to be part of this conversation… If you know of a prevalent myth for future exploration, then we are all ears. Please get in touch!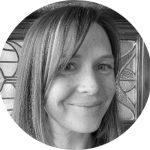 Co-Author, Tanya Szabo
Marketing
Tanya is an experienced content writer and marketing strategist, focused on consumer behaviour, user insights and electric vehicle technology development.

Co-Author, Connor Clarke
Marketing Associate
Connor is a green-conscious content writer based in Bristol. As an advocate for clean energy solutions, Connor is dedicated to inspiring and educating people to involve themselves in the EV industry.