The Parkhouse Centre, Bude

In partnership with Bude-Stratton Council, econetiQ has designed, installed and financed an AC EV hub at the council offices on the coast of Cornwall in Bude. The hub of four 22kW AC units is split between pay-as-you-go public charging; and an EV car club, with a site upgrade due in the summer of 2023.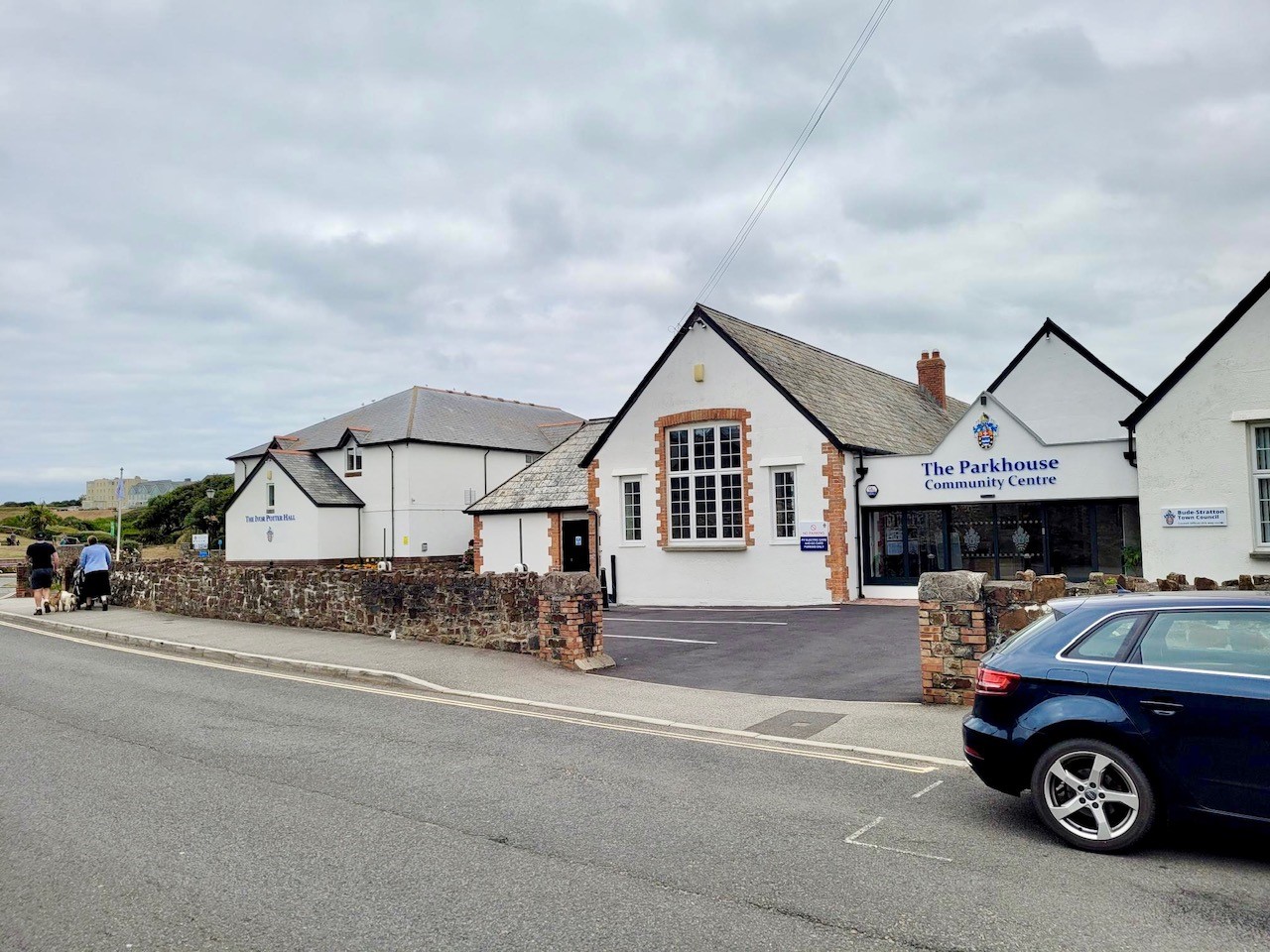 A Stones Throw From
The Parkhouse Community Centre, Summerleaze Beach, Bude Canal
Client
Bude-Stratton Town Council
Conscious of climate change, Bude-Stratton Town Council has made provision for EV charging in the car park of The Parkhouse Centre in Bude. This proactive approach benefits residents and visitors to the local area.

The council wanted to offer both car share opportunities for their local constituents, and public charging for those with their own electric car. They wished to minimise their initial financial outlay and were interested in funded options. We at econetiQ worked with previous partners, Co Cars to provide two 22kW chargers for car share members and installed a further two 22kW chargers for public use.
The EV hub sits within a conservation area, developed between 1840 and 1880. Designs for this hub, therefore, needed to be considerate, fitting in with surroundings, whilst being easy for EV owners to spot. The design team did just that, delivering a minimalist solution of perfectly located EV chargers.
The public chargers take payment on a pay-as-you-go basis via an application. You simply scan the QR code on the charger, charge and go. The car share chargers, available for car share members are just as simple to access, using an RFID card. You can also read a further publication about this car hub here. 
Whilst your car charges, there is ample choice of surrounding entertainment. The Parkhouse Community Centre is a multi-purpose community building with a large hall and meeting rooms available for hire. The centre also boasts a café and runs literary events, theatre productions, and community groups. If you step a little further, you will find yourself strolling along the Bude Canal, or lazily lounging on Summerleaze Beach. Situated on the coast of Cornwall, this area is a prime spot for holidaymakers.
Thanks to econetiQ, Bude-Stratton Town Council has not had to pay a penny for this installation, reducing the pressure that comes with the usual capital investment required.
By installing these chargers, econetiQ has assisted Bude-Stratton Council in its journey toward a more sustainable future, without the concern of financial risk. What is more, this summer, econetiQ is offering a site upgrade from the existing framework to an 80kW unit, and two newer 22kW units, providing faster charge to customers of the area.
If you are visiting Bude, why not try our EV chargehub located here…
Bude, Cornwall is a prime tourist destination, and we at econetiQ are pleased to be working closely with Bude-Stratton Town Council to deliver an upgrade to the site. This will offer rapid charging to meet the demand of growing EV ownership.
Another project closer to net zero
We at econetiQ are growing the infrastructure of electric vehicle chargers. Are you a landowner interested in having a fully funded EV Hub installed on your land? If so, we would love to hear from you.
Read about our commitment to the 100 Billion Trees Project here.