Car Share, Exeter Central Station
Working in partnership with Co Cars, econetiQ were pleased to install and manage two 22kW electric vehicle chargers in a prime location in central Exeter.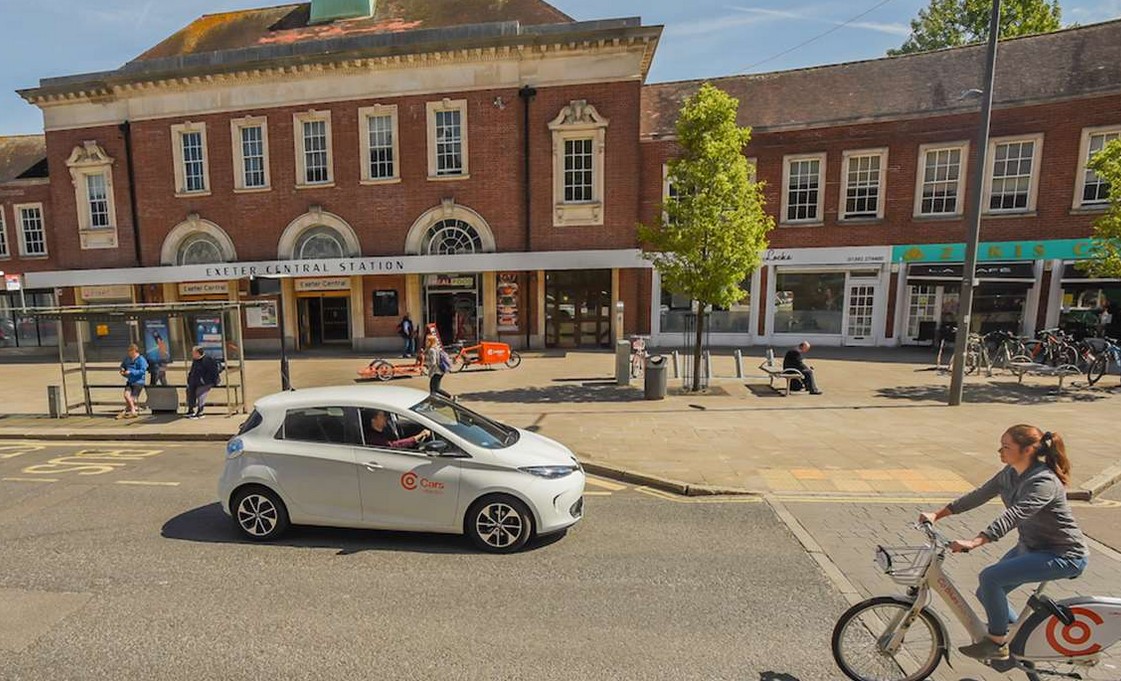 Site Type
Car Share & Public Charging
A Stones Throw From
Central train station, Princesshay shopping centre, cathedral, quayside
econetiQ has delivered two x 22kW electric vehicle chargers at a prime location outside of Exeter Central Railway Station, Queen Street, Exeter. The site has been delivered in partnership with Co Cars, a low-emission car club in the South West.
The chargers are the brand New Motion, Model 3203 with one available for public use on a pay-as-you-go service. Payment is made via the Shell Recharge application, easily downloadable to your phone. The second charger is for use by Co Cars customers, with the use of RFID card technology.

If you are a regular visitor to Exeter or you are considering staying in the area, these electric car chargers are ideally placed for your convenience. By joining the Co Cars car club, you can utilise their electric fleet to explore the surrounding coast and countryside. Their electric fleet includes Volkswagon ID.3s, Renault Zoes and the Fiat 500e. If you have travelled in your own electric car, then this charger is located perfectly for you to browse the city centre's attractions whilst your car recharges.
econetiQ work with CoCars on multiple car club sites across Exeter and the South West and are delighted to be delivering a site upgrade to this location in the coming months; replacing both AC units with a twin DC unit. So watch this (car) space…

We are delighted to have worked with econetiQ on our Co Cars Hub in Exeter Central Station. As one of many we have collaborated on, this site is a perfect spot to arrive and continue your journey from. Co Cars are committed to transitioning to electric vehicles; providing low-carbon, on-demand, affordable shared mobility for all.

Another project closer to net zero
We at econetiQ are growing the infrastructure of electric vehicle chargers. If you would like to discuss a project with us, please get in touch. econetiQ also plant 250 trees for every charger installed, as part of The Billion Tree Project, therefore 500 trees were planted upon this site going live.
Read about our commitment to the 100 Billion Trees Project here.