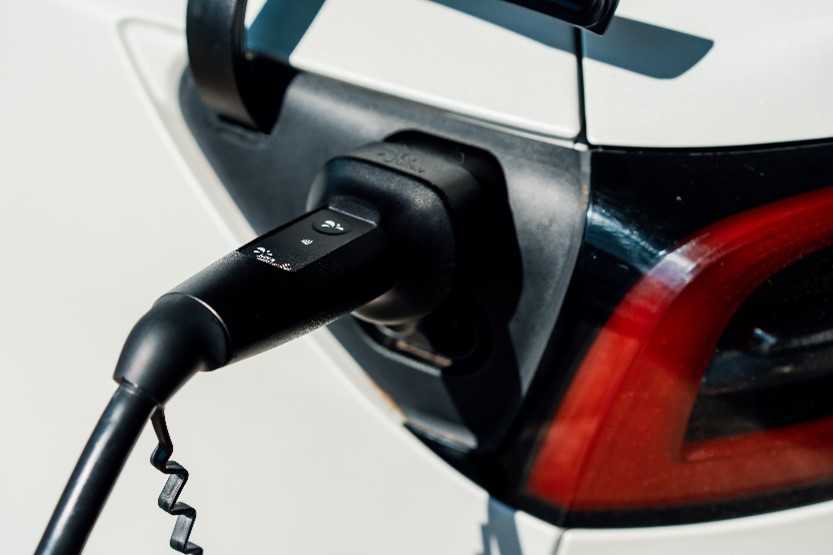 As EVs (electric vehicles) increase in popularity throughout the UK, it is becoming more important to understand how to effectively charge your vehicle. Understanding these key variables can help you save time and money and take the stress out of charging your EV.
Types of Chargers
Different terminology is used across the industry with regards to charger types. Simply put, there are:
Slow Chargers, also called 'home chargers'. These are 7.4 kW, and will charge a 40kW battery to 80% in 8-10 hours. Most slow chargers have Type 2 connectors or can be tethered with a Type 1 connector. Slow chargers are suitable for charging all plug-in-EVs, and use AC power.
Fast Chargers are averagely 22kW. These can usually charge a 40kW battery to 80% in 3-4 hours. Most EVs accept the Type 2 connector, and power is supplied via AC on all fast chargers. For EVs with larger battery types, these chargers can offer a faster AC charging solution dependent on the car's inverter (this converts AC supply into DC for input into the battery).
Rapid Chargers are ideal where fast turnaround is required. econetiQ rapid chargers are 40kW to 150kW. Rapid chargers will charge a 40kW battery to 80% in 30 minutes, and they can use either an AC or DC supply. To use these chargers, vehicles must have rapid-charging ability, which can be ascertained by checking the vehicle's manual. Rapid AC chargers use the Type 2 connector and are limited to around 43 kW (63A), while rapid DC chargers use either CCS (Euro Standard) or CHAdeMo (Asian Standard) the original rapid-charging standard established in 2010 by Toyota, Nissan, and other Japanese companies; a standard that is now becoming less popular in the UK and Europe.
Ultra Rapid chargers are 150kW to 350kW and above, offering a higher charging power compared to standard chargers. Depending on your vehicle's battery capacity and charging capabilities (normally limited by the cars operating voltage), it is possible to achieve a significant range increase within just a few minutes of charging. These chargers support various charging standards, including CCS (Combined Charging System) or CHAdeMO, and are often installed at dedicated charging stations or along major highways and travel routes, allowing EV drivers to access fast charging services during long-distance trips. It should be noted that when you start to get supply rates above 250kWs you will need to look at cooled charging cables to deal with the heat created by such a rapid charge.
Options for Charging
Home Charging refers to using a dedicated charge point installed in your home. These charge points will safely charge your vehicle at a rate that suits the power supply. A home charge point can supply 7.4kW to your vehicle. Some homes may only be able to accept installation of a 7.4kW charger, check your building regs to see if this is the case. Your electrician should be able to tell you if this is the case.
When considering the changes to your electricity bill as a result of home charging, keep in mind that there are UK energy providers who can allow access to Economy 7 tariffs. These provide lower electricity rates during off-peak times, usually between midnight and 7am. By taking advantage of these tariffs, you could significantly reduce the costs of home charging your EV.
On Route Charging is an important aspect of the EV charging infrastructure, promoting the adoption and usability of electric vehicles for long-distance travel. Chargers available are either rapid or ultra rapid, which are strategically located to minimise detours, along travel routes or highways, allowing EV drivers to conveniently charge their vehicles during long-distance trips.
Destination Charging allows EV drivers to charge their vehicles on the road when they need to travel longer distances than allowed by their EVs autonomy. These public chargers are often located near restaurants, shopping centres, parking spots, and other public spaces. They can be easily located by a wide variety of online platforms and mobile apps like Zapmaps. Private chargers might also be offered by small businesses or by hotels.
When looking for a destination with chargers to stop at and charge your vehicle, it is important to select one that can provide a suitable charger for your vehicle in an acceptable timeframe. A selection of chargers run by econetiq will soon be available to be booked in advance, allowing you to better plan ahead and avoid waiting times.
At econetiQ, we offer fast, rapid, and ultra rapid chargers for on route and destination charging. If you are a landowner who would like to understand the eligibility requirements for a fully funded EV charger installation provided by econetiQ, please get in touch here.
Understanding the best way to charge your EV in the UK is a useful tool for any EV owner. By charging your vehicle taking into consideration the points provided here, you can benefit yourself with time saved and stress avoided.
Author: Connor Clarke, Marketing Associate, econetiQ
Connor is a green-conscious content writer based in Bristol. As an advocate for clean energy solutions, Connor is dedicated to inspiring and educating people to involve themselves in the EV industry.