We at econetiQ are excited to announce our latest project in collaboration with Wiltshire Council and Mere Town Council. An agreement has been signed to fund and install a cutting-edge 120kW DC Fast Maxicharger in Mere, just off the A303. The charger will serve the community of Mere itself but as envisaged by the local councillors will also attract passing trade due to the site's proximity to the A303.
In early 2024, pending DNO work completion, we expect this ambitious initiative to come to life. It's been a challenging journey, with a project pivot after Co Cars' departure. We extend our sincere gratitude to Wiltshire Council and Mere Town Council for their continued engagement with the project vision.
econetiQ remains dedicated to a sustainable future. Join us in celebrating innovation and a community's commitment to positive change as we electrify transportation in Mere.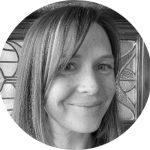 Author, Tanya Szabo
Marketing
Tanya is an experienced content writer and marketing strategist, focused on consumer behaviour, user insights and electric vehicle technology development.